Our Top 5 Gift Ideas for Mother's Day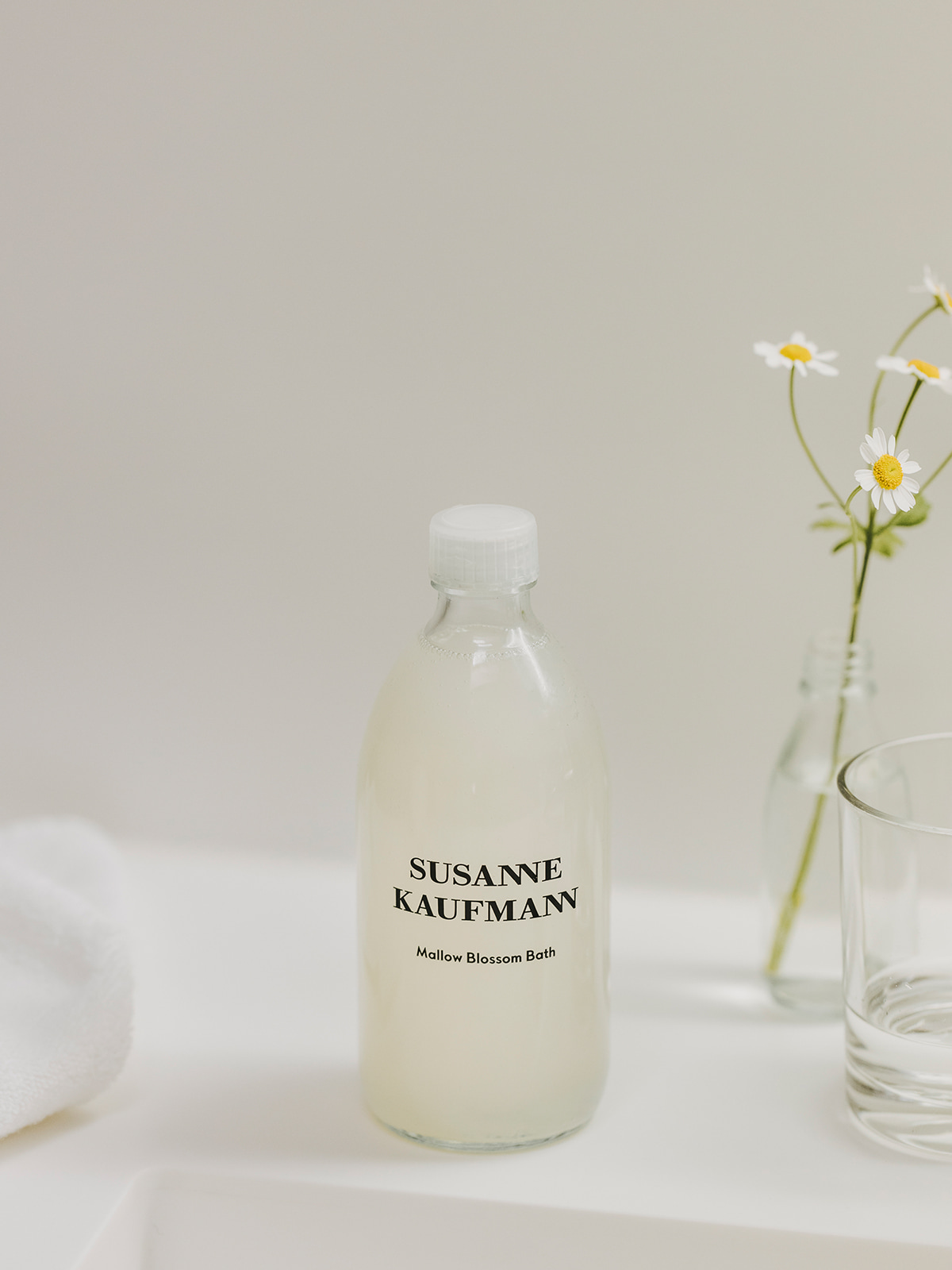 Discover our top gift recommendations featuring a range of beauty heroes that will make them glow.
Over the past year, we've had more time than ever to reflect and think about those who are dearest in our lives. At the same time, our movements are still limited and many of us have not been able to see our mothers, grandmothers or friends who are mothers as often as we would like to.
We may not be able to celebrate with our loved ones, but we can help them enjoy a Mother's Day at home dedicated to self-care and wellbeing.
Discover our top gift recommendations featuring a range of beauty heroes that will make them glow.
For Instant Results: At-home Facial Treatments
Our limited-edition at-home facial treatments target specific skincare needs with our special layering system to enhance skin health, create a lasting natural glow, and improve the overall appearance of the complexion. Developed for weekly use, each set comprises a highly concentrated active ingredient face serum and a supporting mask or peel. Top tip: Susanne recommends using the serum as a first step following with the mask or peel to further enhance the absorption and efficacy of the lightweight serums.
Featuring a highly concentrated Face Serum Vitamin C and our bestselling Enzyme Exfoliator, the Vitamin C Glow Set targets hyperpigmentation, tones the skin and stimulates its own defence mechanisms creating an instantly brighter, more radiant complexion after just one use.
Our Protect and Nourish Set features our Face Serum Q10 and Moisturising Mask. Together, the pair deliver intense hydration, restore balance and protect the skin from harmful external influences and oxidative stress.
The new Advance Lifting and Firming Set uses the power of ectoin, an active ingredient which provides protection for the skin and helps to prevent damage that can accelerate the signs of ageing. Comprising a highly concentrated Face serum Ectoin and the Power Mask, this potent set hydrates lifts and firms the skin, helping to reduce the appearance of fine lines and wrinkles.
The Perfect Skin Detox: Pollution Defence System 3x10ml Serum Set
The Pollution Skin Defence System is made up of 3x10ml Face Serums; Face Serum Vitamin C, Face Serum Ectoin and Face Serum Q10. Together this powerful treatment ritual not only protects but repairs the skin from environmental damage caused by pollution, UV rays and blue light emitted from our computers to preserve youthfulness, radiance and a healthy even complexion.
Vitamin C works as an antioxidant, Ectoin significantly increases the skins' ability to retain moisture whilst Q10, a nutrient which naturally occurs in the body, helps to restore the balance and protect the skin from oxidative stress. Apply the serum each evening before cleansing. Start with the Face Serum Vitamin C for the first 5x days, then apply the Face Serum Ectoin for the next 5x days and then the Face Serum Q10 for the last 5x days. Follow with your regular Susanne Kaufmann face care.
Packaged in three, 10ml, recyclable glass bottles with an easy-to-use pipette dispenser, the 10ml bottles are the perfect opportunity to trial our serums before you upgrade to our Ampoule Defence System. Top tip: very handy to pop in your travel bag!
For a Radiant Complexion: Glow Box
Our Glow Box includes a full size of our bestselling Hyaluron Serum and two luxury additions: the radiance-inducing Glow Mask and our hydrating Rose Water Mist. Layer all three products for a plump and radiant complexion.
Thoroughly cleanse your face before applying the Glow Mask, careful to avoid the eye area. After 15 minutes remove with a damp cloth. Dispense several drops of the Hyaluron Serum between the palm of your hands and work into your skin. Wait until the serum is fully absorbed, then use a few spritz of the Rose Water Mist for a beautiful hydrating finish.
Bring a piece of Bezau to you. Paired with our re-launched Balancing Room Diffuser, these treatments become the ultimate at-home spa experience. Featuring diffuser reeds made from local spruce and beechwood trees in the beautiful Bregenzerwald in Austria, this luxurious diffuser spreads a blend of aromatic oils including incense, cedarwood, patchouli and ylang-ylang that create an inspiring and relaxing atmosphere - just like in one of our Susanne Kaufmann Spas.
A Peaceful Moment: Moisturising Mask & Mallow Blossom Bath
We always recommend applying a face mask while enjoying a luxurious bath. The Mallow Blossom Bath is perfect for unwinding both body and mind. Lavender promotes sleep and relaxation, while Mallow Blossom extracts hydrate and protect the skin against environmental stressors and soothes any irritation. Paired with our Moisturising Mask, it makes for an indulgent pre-bedtime treat. The Moisturising Mask contains botanical hyaluronic acid and wild pansy offering an intense shot of hydration, softening fine line and wrinkles while you soak.
Pour 30ml of the Mallow Blossom Bath under warm running water to create a luxurious bubble bath. Apply the mask in a thick layer once the bathtub is filled, avoiding the eye area. Leave on for a minimum of 15 and up to 25 minutes while enjoying the soothing bath. Remove with a warm, damp cloth.
Youthful Hands: Hand Soap Refill & Hand Cream
Our award-winning none drying Hand Soap contains a blend of wheat germ oil, aloe vera and active substances derived from the horsetail plant make the skin feel velvety soft. Our new 100% recyclable refill bottles are now available for our Hand Soap 250ml so you can continue to use our iconic glass bottles and leave a lighter footprint on our Earth. Follow with our Hand Cream. Vitamin-rich broccoli and walnut seed oil and soothing witch hazel protect the skin and make it feel wonderfully soft and supple.
Would you like to discover more gift inspiration and skincare sets? Our entire selection of gifts for her can be found here.
Shop Mother's Day Gifts