How to Keep Natural Lashes and Brows Healthy?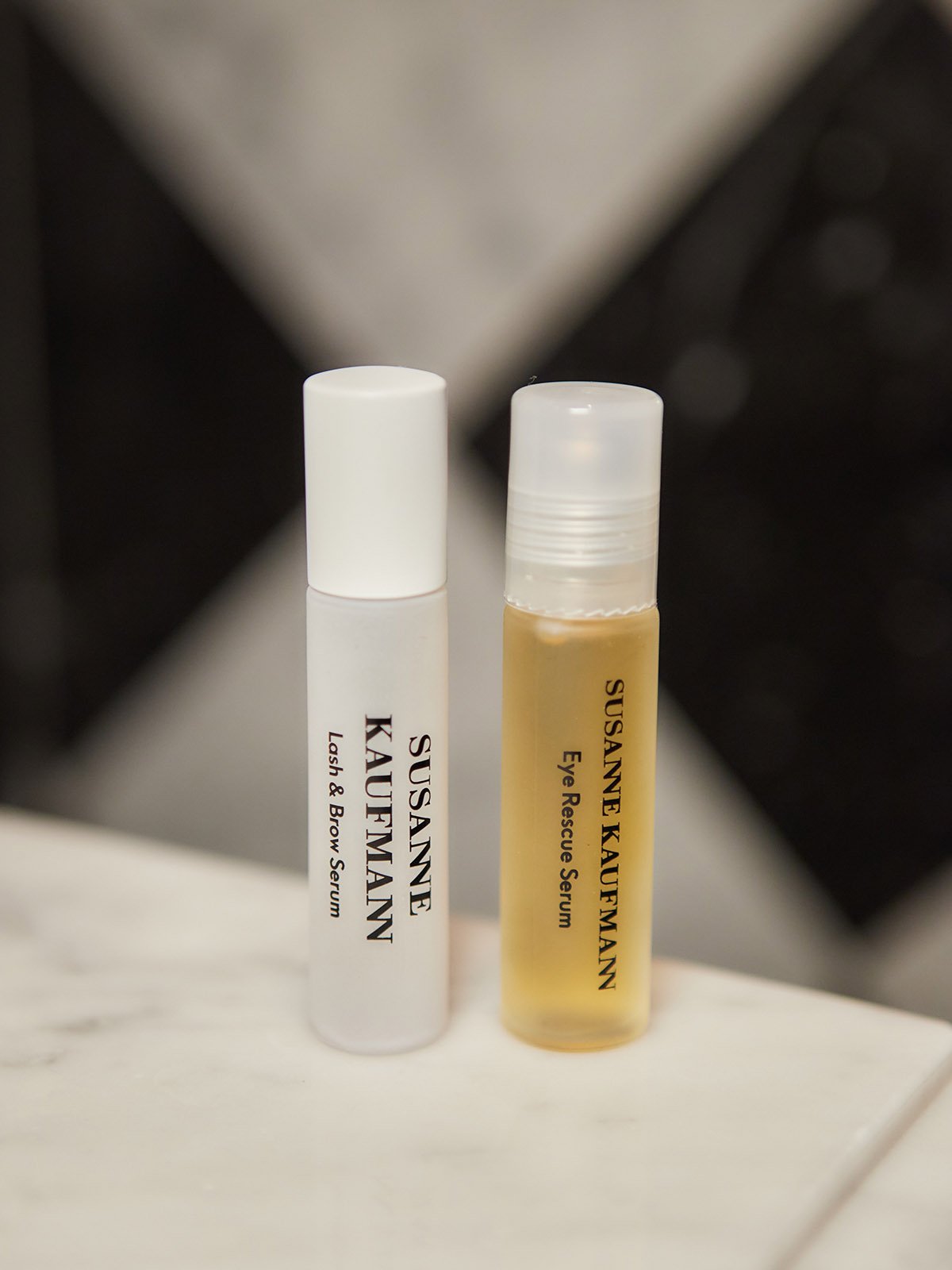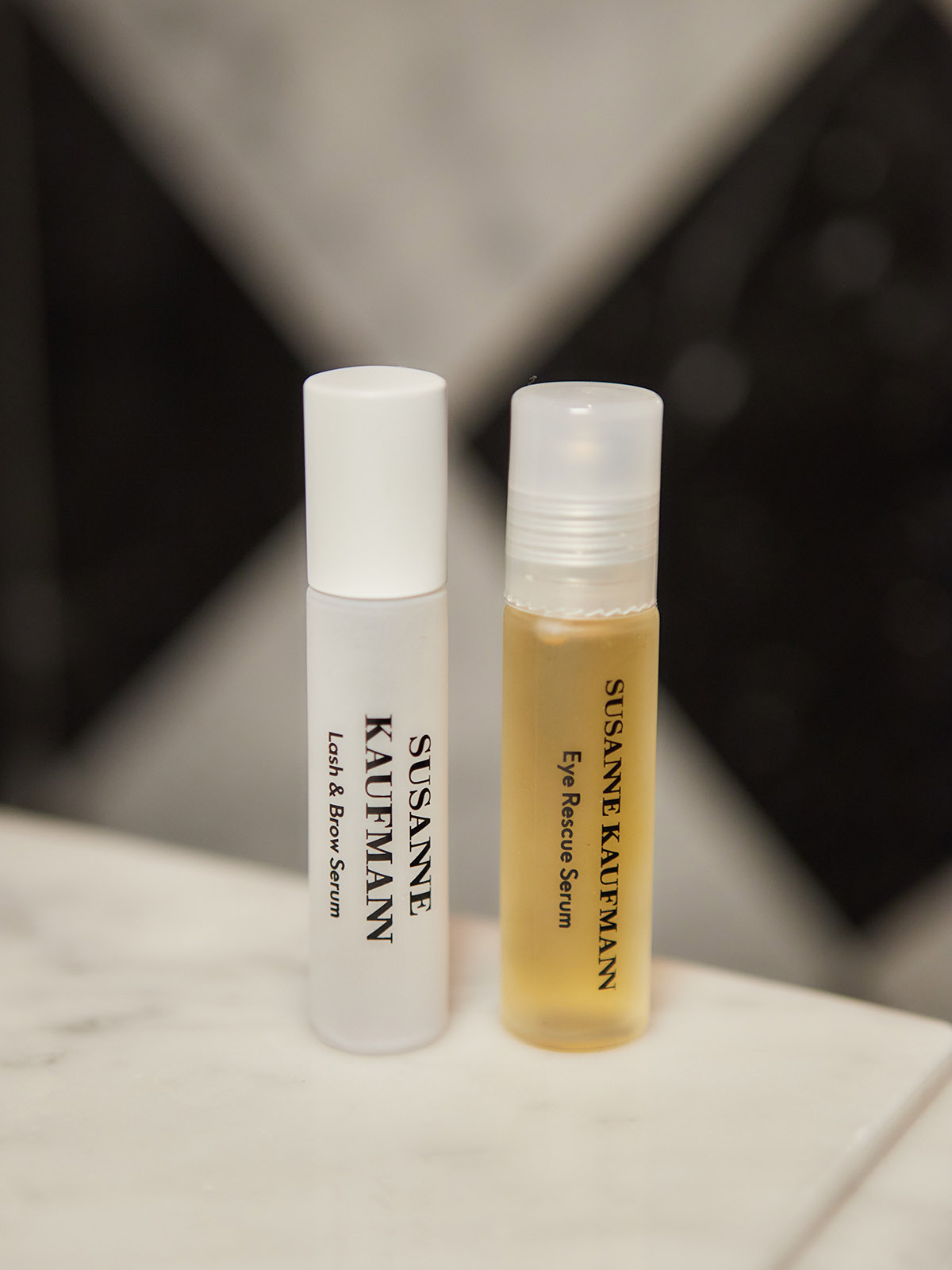 Enhance your eyes with our expert tips and tricks for fuller-looking lashes and brows.
Often referred to as 'the window to your soul', our Founder Susanne believes the eyes are your first impression. With this in mind, we encourage optimal skin health, and this means having full eyebrows and eyelashes. However, due to factors such as ageing, environment and use of cosmetics, this may be difficult to maintain. From your choice of diet to the use of a Lash & Brow Serum, we've pulled together our top tips on how to boost your lashes and brows.
Discover Eye Care
1. Understanding the Growth Cycle
To treat anything effectively, it's important to understand how it works. The eyebrows and eyelashes both grow at different rates, so may require more personalised care. When it comes to the brows, we're born with the same number of hair follicles we'll have throughout our lives and experience a natural 12-15 growth cycle. Then, for, lash growth, the complete cycle can take between 4-11 months.
2. Avoiding Chemicals
At Susanne Kaufmann, we encourage the use of natural formulations against the use of chemicals, parabens, or sulphates on the face – and this extends to your beauty products. Finding a natural alternative for your beauty care can prove more difficult, so it's important to look carefully at the ingredient list or ask your beauty practitioner if undergoing a specialised treatment, such as lash extensions or micro-blading. The use of chemicals can cause allergenic reactions and serious damage to the hair follicles, which can affect their future growth.
3. Removing Makeup
For those who wear makeup, this is essential for your daily skincare routine. If make-up is left on the skin, it can cause impurities and build-up, leading to premature ageing and irritation – which is the opposite of what is needed around the delicate eye area. To avoid this, we recommend the use of a gentle natural cleanser as a form of make-up removal. With its mild chamomile, sage and mallow-infused formula, our Soothing Cleansing Milk is ideal to use around the eyes. To use, apply to the face in gentle circular motions, then rinse off with lukewarm water and pat the skin dry. While cleansing, take care not to rub or pull the lashes, as this can weaken the hair follicles and cause them to fall out.
To remove more stubborn make-up, such as waterproof mascara, Susanne recommends a double cleanse using our Deep Cleansing Oil and Purifying Cleansing Gel:
"First, apply the oil to the face, neck, and décolletage. Then, with wet hands, apply the cleansing gel on top and lather. Massage into the skin in circular motions. This effective pairing offers an intense cleansing effect, lifting dirt and impurities to reveal healthier-looking skin."
4. Daily Moisturising
Eye care is a fundamental part of a thorough skincare routine. Caring for the overall area, the use of nourishing eye creams will help to moisturise the delicate skin and offer a shield against stressors. Energising the skin for an awakened appearance, our Eye Rescue Serum uses an antioxidant-rich formula to promote a glowing, natural eye look, while our Rejuvenating Eye Cream uses harnesses the properties of ecotin to protect the sensitive area.
5. Using a Serum
If you're experiencing reduced breakage and hair loss, a serum will come to your rescue. Designed to repair and strengthen, using a serum will help to stimulate hair follicles, allowing them to grow even longer for a healthier appearance. Our Lash & Brow Serum combines the latest scientific technology and the power of plants for transformative results. Featuring a skin-friendly peptide and the resilient nature of Alpine Edelweiss, the follicles are conditioned and protected to encourage fuller-looking eyelashes and eyebrows. To enjoy the full effects, use it as part of your morning and evening routine. Apply the serum after cleansing, but before the use of mascara.
6. Massage
A regular facial massage is important for the skin as this increases the blood flow, so the cells get all the nutrients they need. Zoning in on the eyes, while you do this, can help stimulate thicker-looking eyebrows. Using your hands or a massaging tool, simply press down on the eyebrow area, making circular movements before widening the radius. Try for a few minutes, then repeat on the other brow.
7. Healthy Diet
Just like with anything on the body, it's important to adopt a balanced diet for optimal health. At Susanne Kaufmann, we believe healthy skin starts from within and encourage a healthy vitamin-rich diet to care for the whole organism, both inside and out. Alongside fruits and vegetables, Susanne recommends a daily intake of herbal teas. Studies have shown that green tea, in particular, can support hair growth, so makes the perfect holistic accompaniment to your lash and brow care. Infused with a range of immune-boosting and detoxifying natural extracts, our tea collection encourages a healthier appearance with every sip.
8. Consistency
Due to the natural growth cycles, you may not see results straight away. However, to maximise the overall appearance, it's important to remain consistent with an effective skincare routine, paying special attention to the lashes and brows, so you can look and feel your very best.
Shop Eye Care