How to Create an Even Skin Tone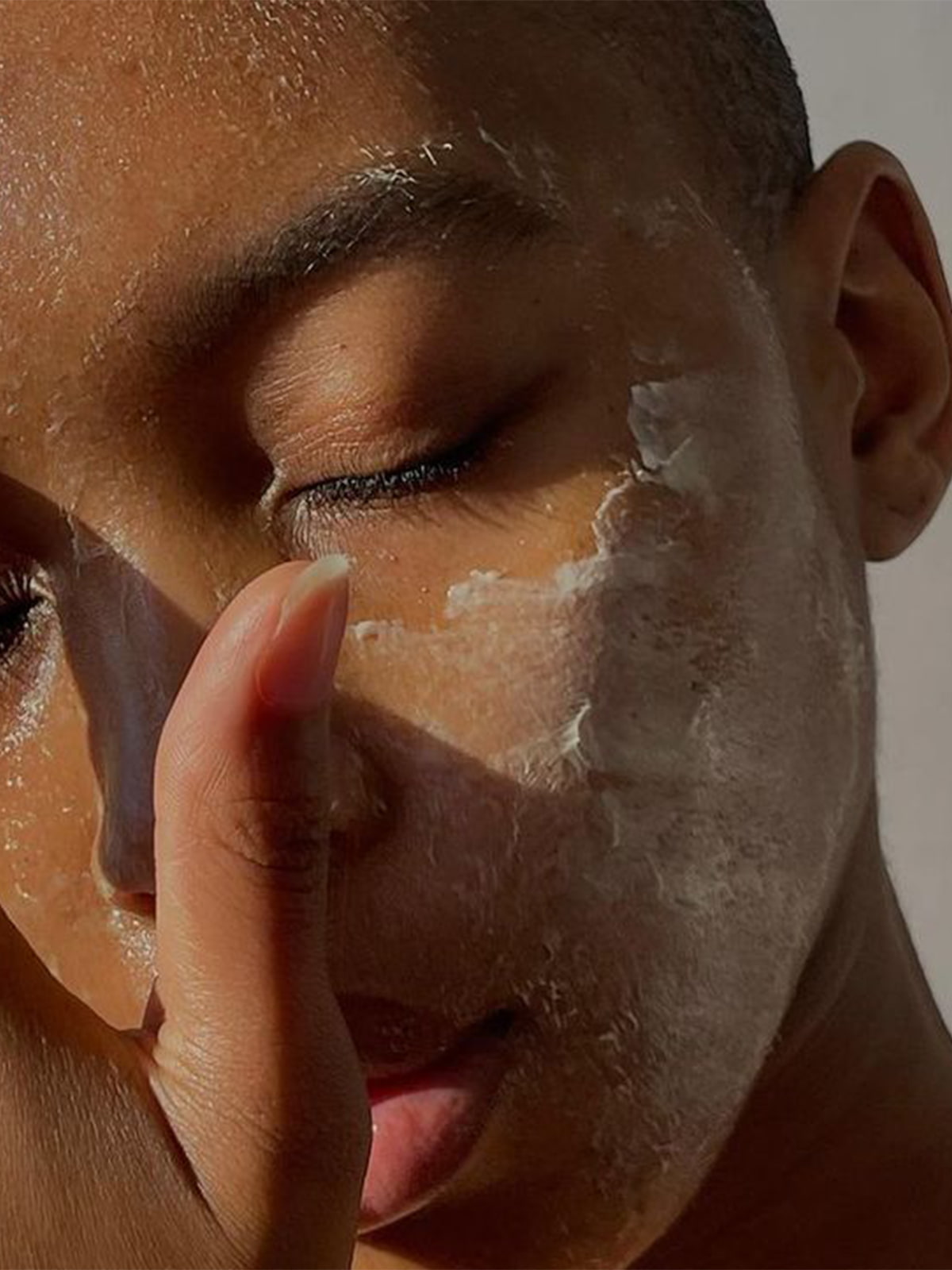 Learn more about hyperpigmentation and restore your skin to an even, healthy glow.
Describing the appearance of skin discolouration such as brown and grey marks, acne-related scarring or sunspots, the effects of hyperpigmentation can result in a dull, uneven look.
Whether you're experiencing face or body hyperpigmentation, it is important to take steps to preserve the skin's natural glow. From understanding the triggers to crafting a highly effective skincare regime, discover how to restore and maintain an even, healthy complexion.
What is Hyperpigmentation?
Hyperpigmentation, defined by discolouration in the skin, results from excess melanin production. Melanin is responsible for your skin's colour or pigment, making these higher-pigmentated patches or spots appear darker than the rest of your skin tone.
What Causes Hyperpigmentation?
With environmental and genetic factors at play, there's no single cause for hyperpigmentation. To keep an even-looking skin tone, we encourage a holistic approach, taking steps to help and understand the following triggers:
Sun Exposure
Sun exposure can both cause and further increase your hyperpigmentation. As sunlight triggers the production of melanin, prolonged time in the sun can develop from an all-over tan into irregular darker patches on the face and body.
Hormonal Imbalance
Female sex hormones can sometimes stimulate the over-production of melanin. Known as melasma, this type of hyperpigmentation is commonly found in women. Adult acne can also be caused by an imbalance in hormones, with scarring prone to discolouration.
Ageing
As we begin to age, the number of melanin cells slowly diminishes. These fewer cells start to make a more targeted melanin production, resulting in uneven small patches of skin – commonly called age spots.
Pollution
Regardless of where you live, air pollution can have a damaging effect on your skin. Exposure to harmful gases and blue light rays helps accelerate the ageing process, including the appearance of hyperpigmentation.
Medication & Disease
Darker pigmentation in the skin can be a side effect of underlying medical conditions or diseases. We always advise you to consult your doctor if you experience unexplained changes in your skin.
What Are the Different Types of Hyperpigmentation?
Hyperpigmentation can look very different from skin to skin – no one size fits all. But, regardless of your skin type or age, these three types of skin pigmentation are the most common:
Age spots
Age spots, liver spots or sunspots are marks or 'spots' developed through excess sun exposure. Usually found on the face and hands, these areas of discolouration can also increase with age.
Melasma
Melasma describes the grey-blue patches of skin occurred through hormonal changes, including pregnancy and menopause. Characterised by larger patches, melasma can also appear on the body.
Post-Inflammatory Hyperpigmentation
Developed through injury or irritation to the skin, this type of hyperpigmentation can be caused by acne, such as scarring leaving discolouration on the skin, alongside burns or rashes.
Your Perfect Routine for Even, Glowing Skin
We believe an effective natural skincare routine can create healthier, even-looking skin. Discover our targeted, high-performance products and unlock a more luminous appearance.
For the Face
Looking for glowing skin with an even tone? Make vitamin C your skincare saviour. A powerhouse serum, our brand-new Vitamin C Complex features a highly potent derivative of vitamin C developed to illuminate the complexion and offers long-term skin-transformative benefits. Apply a few drops to your skin morning and evening after cleansing to reveal a glow-enhanced look.
For a more intense treatment, combine with our best-selling Enzyme Exfoliator. After the Vitamin C Complex has fully absorbed into the skin, apply the peel in a thin layer and leave for 15 minutes. Simply wash off to reveal refreshed and perfectly balanced-looking skin.
Formulated for men but effective on all genders, our Invigorating Face Gel and Night Cream use an intelligent blend of natural ingredients for long-lasting hydration, protecting the skin against pollution.
If you have mature skin, discover our Age Restorative Skincare. Featuring the Renewing Day Cream, Complexion Serum and Night Cream. These products contain the nutrient-rich power of fresh bud extracts, locally sourced from the Alpine region. Supporting your skin's natural functions, they work to create a refreshed, revitalised-looking complexion.
For the Body
Enrich your body care regime with powerful ingredients to create a more even tone. Our Hair and Body Wash, alongside our Invigorating Hair and Body Wash, feature the natural properties of aloe vera and rosehip oil to help soothe irritation – ideal for post-inflammatory hyperpigmentation. Follow with our vitamin-rich Body Lotion to lock in moisture and strengthen the skin for optimal health.
The perfect hand cream for age spots, our Hand Cream can help even out discolouration. Infused with an alpine rose extract, this richly moisturising formula increases the vitality of cells and improves overall skin health.
For an all-over even skin tone, look to our Multi-Protection Mist. Perfect to be sprayed all over the face and body, this handy travel-sized mist helps to protect from the effects of UV and blue light rays. Harassing the power of ecotin, the mist increases the moisture barrier to aid sun damage that can cause hyperpigmentation.
Find out more about our hard-working skincare solutions and enhance your skin's natural radiance.